The eCommerce era.
While 2022 marks the beginning of a global endemic, it charts a new lifelong pandemic: a buy anytime, anywhere "24/7" modern retail approach.
In the early 2000s, the world started seeing tech-savvy businesses emerge as social-media-based brands. Built solely on online popularity, these businesses became a foundation for the widespread adoption of multichannel retail.
Eventually, revolutionary concepts like social-media-based-brands gave rise to new technologies in the retail landscape, but these rapid changes would soon create enormous pressure on other retailers to keep up. Businesses were getting pounded with heightened responsibilities to manage new tools and technological complexities.
Brands that could not keep up, however, faded away from consumers' memories while brands who had jumped on the multichannel bandwagon earlier saw much success.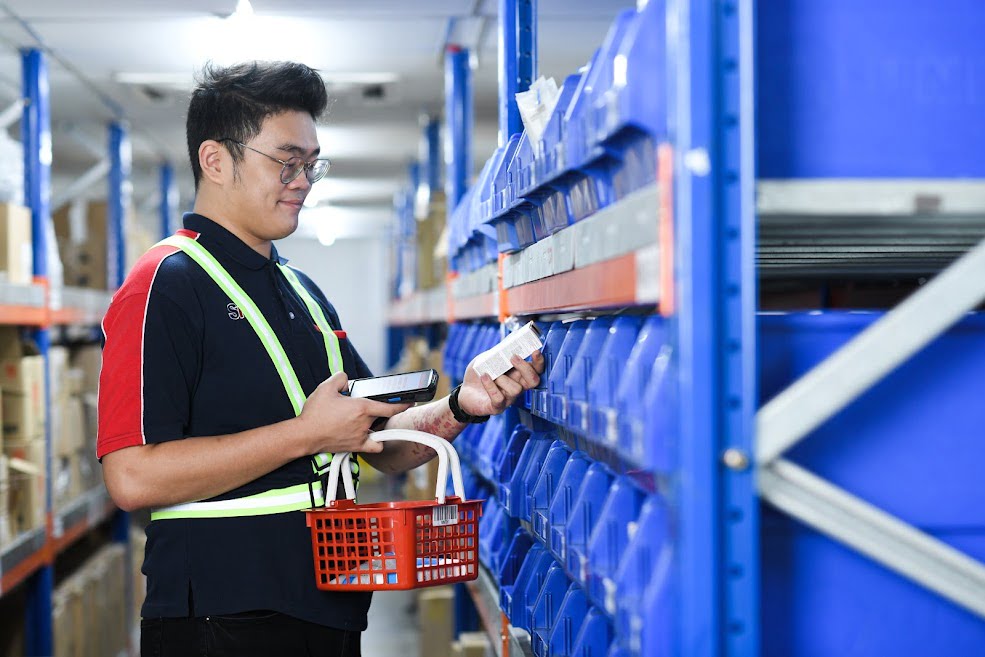 Customers' approach to shopping has changed.
In our decade, brands are fortunately becoming much tech-savvier than before.
Offline brands are branching out online, setting up eCommerce stores to entice digital shoppers, while direct-to-consumer (DTC) brands are opening up physical outlets. In other words, more brands in the late 2010s are adopting a multichannel retail approach.
To demonstrate a few real-life scenarios, let's check out some examples of these noteworthy MNCs:
In 2016, eCommerce giant Alibaba expanded with an offline grocery chain called Hema. In 2017, another huge eCommerce pioneer Amazon acquired Whole Foods, a grocery supermarket chain specialising in organic foods. Four years later, Grab Holdings Inc., Southeast Asia's ride-hailing leader, bought over one of Malaysia's top premium grocery segments, Jaya Grocer Holdings Sdn Bhd.
Offline brands are branching out online while online brands are opening up physical outlets.
Altogether, the "24/7" concept of modern-day shopping feeds consumers' desires to shop anywhere, anytime, but unfortunately, all good things have a dark backstory.
Despite the conveniences we have been blessed with, consumers' evolving behaviours and multichannel retail leave retailers struggling to cope with order fulfillment. The complexities of multichannel order processing and fulfillment are too much for businesses to bear. Technology is the gap between a seamless fulfillment experience and one of complications. This issue can be solved with omnichannel order fulfillment, the ideal solution for modern-day fulfillment challenges.
Exciting stuff coming up in this article!
Multichannel Retail Calls for Omnichannel Fulfillment
Multichannel vs. Omnichannel Fulfillment
Core Benefits of Omnichannel Fulfillment
Multichannel Retail Calls for Omnichannel Fulfillment
How does the surge of eCommerce platforms relate to multichannel retail?
To impede competition, 21st-century retailers are strategising ahead and diversifying their profit avenues by selling multichannel. This has doubled order fulfillment complexity and businesses are rethinking their fulfillment strategy to cope with customer demand.
Not to mention, companies are also incorporating Live Stream shopping given consumers' fondness of interactive online brands.
In the struggle to keep up, thousands of Malaysian multichannel retailers find themselves entwined in these troubles.
Does any of these sound familiar to you?
Multichannel order fulfillment pains include:
Inconsistent brand experience across channels
Separate inventory management for each channel
Different fulfillment strategy for each channel
Separate reporting for each channel
Different shipping policy for each channel
Different return policy for each channel
*Multichannel order fulfillment disrupts business management strategy.*
Multichannel vs. Omnichannel Fulfillment
On the other hand, omnichannel fulfillment relieves logistical processes with technology that integrates all your channels. For example, SnT Global's iWeb streamlines orders from streams (offline and online) into one dashboard for easy management and handling.
Here is an overview of the stark differences between multichannel and omnichannel fulfillment:
Remarkably, omnichannel fulfillment offers some wonderful advantages:
Consistent brand experience across channels
Unified inventory management for all channels
Same fulfillment strategy for all channels
Synchronised reporting for all channels
Same shipping policy for all channels
Same return policy for all channels
…and more.
Having a uniform experience across channels such as standardised shipping and return policies provide a SEAMLESS experience for both you and your customer, which leads us to the following core benefits of omnichannel fulfillment:
Core Benefits of Omnichannel Fulfillment
1. Synchronised order management
"Omni" originated from a Latin word meaning "all."
Hence, when the term "omnichannel" order fulfillment is mentioned, it means ALL your channels, offline or online, are streamlined into one management system. This simplifies your order processing and inventory management as you access real-time analytics, reports and updates in a single dashboard.
With less hassle and more structure in your order processing now, order accuracy is guaranteed. Furthermore, time taken to manage stock, process orders, and supervise channels is cut in half, increasing productivity and freeing up room for marketing-related ventures. Moreover, you afford to fulfill faster which means you meet your delivery SLA and ship orders on time to your customers. Cost is another benefit because by developing smart replenishment practices and optimising stock levels, your profit margins increase.
2. Flexibility for your customer
With omnichannel fulfillment in place, you benefit your customers as well because you serve them the convenience of purchasing your item anytime they want plus their items reach them on time.
3. Brand perception
Lastly, your brand perception across channels is succinct and memorable. More sales stream in as your fulfillment service satisfies customers and they become repeat purchasers or voluntary advocates for your brand.
Summing up our points above, omnichannel fulfillment is undoubtedly packed with incredible benefits. The number of retailers switching over to omnichannel order fulfillment is rising to cope with order influx and logistical matters. It is only a matter of time before multichannel fulfillment goes obsolete and omnichannel fulfillment becomes the sole method to fulfill orders.
About Us
SnT Global Logistics is a world-class omnichannel fulfillment provider of 17+ years experience with a pioneer status from MIDA. It has a total of 8 warehouses across Malaysia and Singapore and works closely with partners to enhance its market presence across ASEAN.
To date, SnT Global Logistics has partnered with both B2B and B2C omnichannel retailers from industries including information and communication technology (ICT), fast-moving consumer goods (FMCG), retail, eCommerce, consumer electronics, fashion, cosmetics and skincare.
Click here to know the Step-by-Step Omnichannel Fulfillment Process!
Keep up with us on social media:
Help others by sharing this article!