Fulfillment Centers Built for Your Success
Efficient design and continuity are the keys to success of our service.
What makes ours stand out?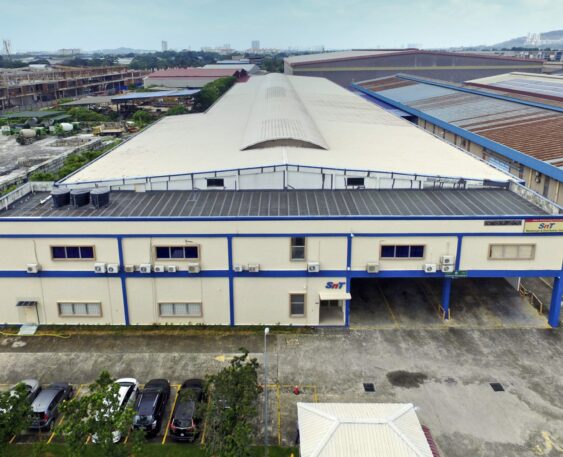 Efficient and Effectively Designed Fulfillment Centers
Driven by a customer success frame of mind, SnT is laser-focused on creating value-driven outcomes for aspirational brand owners like you, deploying modern technology and mobilising trained manpower, while fusing expertise with a stupendous track-record of almost two decades.
At Malaysia's most sought after e-commerce fulfillment centers, we turn brands into leaders, leaders into visionaries, and visionaries into legends.
Tap into SnT's network chain of 8 public warehouses across East and West Malaysia, its myriad of international connections and extensive range of delivery partners.
SnT's warehouses are fully racked and equipped with CCTV strategically placed at every corner. Employing state-of-the art facilities such as up-to-date conveyors, our warehousing system ensures adequate space in volume capacity, size, racking, and staging, all designed with optimal safety for our warehouse operations team. Electric backups are deployed in emergency situations.
Excellence drives the core of all our 8 fulfillment centers. With nothing less than what you deserve at the forefront of our systems, SnT empowers businesses to navigate B2B and B2C fulfillment with order, precision, and flexibility. The strength of a system lies in its capability to adapt adjacent to the digital ecosystem whilst sustaining solid operations and driving growth for thriving brands.
Serving you, SnT offers full visibility over ground-level operations with our in-house warehouse management system iWeb and others like eHub and eTrax. These systems are only a stroke of the value-added services we offer such as our ability to handle complex fulfillment requests, maintain close communication with you, and strengthen your brand's image.
Visit us at our 8 warehouses
No. 2, Lot 2610, Jalan Subang 6,
Taman Perindustrian Subang,
47610 Subang Jaya, Selangor
Lot 881 & 882, Jalan Subang 9,
Taman Perindustrian Subang,
47610 Subang Jaya, Selangor
Lot 3, Persiaran Raja Muda,
Seksyen 16, 40000
Shah Alam, Selangor
Emporis, Taman Sains Selangor, Kota Damansara
47810 Petaling Jaya, Selangor
301-1-3A, Jalan Jelutong,
The H2O Condominium
11600 Jelutong
Lot 7712 & 7713, Jalan Tampoi 2/2,
Kawasan Perindustrian Tampoi,
81200, Johor Bahru, Johor
Asia E Fulfillment Sdn Bhd Warehouse,
Mile 5.5, Tuaran Road, Off Kolombong Road, BDC/SEDCO Industrial Estate, Inanam,
88450 Kota Kinabalu, Sabah
10 Changi South Street 2, #04-01 & #04-03
Singapore
Multiple Locations, Same System
Have your inventory distributed across our network of Fulfillment Centers to get closer to your customers, reducing lead time, and cost, all managed through the same system.