5 Things to Nail When Expanding to Singapore
In this article, Part 1/3 of Expanding to Singapore:
Stats on Singapore
Fulfillment Structure: Cross-Border vs. Local Distribution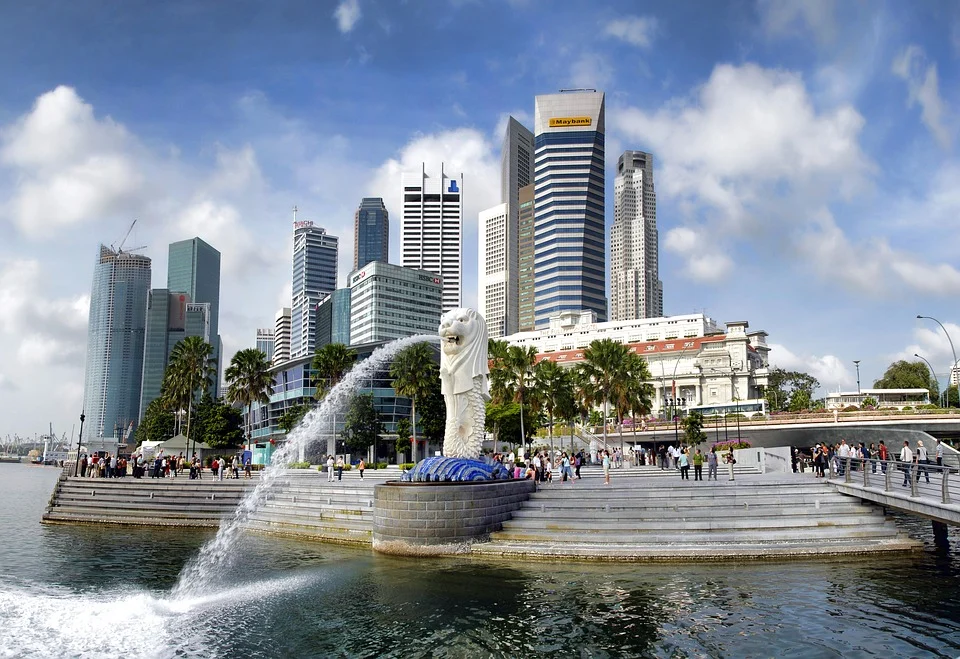 You are here because you are a thriving merchant in Malaysia, your business is blooming, sales are soaring, but you sense time is ripe for you to voyage into new borders. A booming eCommerce field right next door to you in Singapore has over 5.4 million Internet users, but you don't know how to play the game. Instead, your brain keeps you up at night pounding these impeding questions:
How do I register my products before entering Singapore?
Where can I register as an entity?
How do I reach my customers there?
Will I be able to afford taxes?
Is there any way I can reduce shipping fees?
And more…
If you are spitting out these questions, we are here to break down the multifaceted complexities of cross-border fulfillment merchants like you face, so you can kickstart your expansion journey sooner with fewer worries.
Stats on Singapore
Before we begin, it's profitable to note Singaporeans are zealous online shoppers. In January 2021 alone, 79.7% of Singaporeans placed an online purchase. Moreover, with a literacy rate of 97.1% in 2020, it is by far easier to reach Singaporean shoppers with little to no language barrier. Accompanying that, the four national languages of the Lion City are English, Malay, Mandarin, and Tamil, no foreign tongues to Malaysians.
Economy-wise, Singapore's projected eCommerce market has been predicted to reach US$9.2bn in 2022 and surpass US$10bn in 2025. Due to the plethora of product choices, e-payment convenience, shipping speed, and ease of comparing prices online rather than hopping from one brick-and-mortar store to another, eCommerce shopping has swept the everyday Singaporean. Retail shops that have lined tourist hotspot Orchard Road for years are tightening up their offence mechanism to counter competition from these online stores.
>> Did you know we do cross-border fulfillment to Singapore? Contact us to find out more.<<
However, with more Singaporeans opting for online shopping mid- and post-pandemic, competition surges every day with more eCommerce sellers setting up webshops in the island nation. The good news- foreign websites are largely feeding off this island nation's inhabitants' spending. MNC giant Amazon claims cross-border shipping to Singapore is becoming mainstream, which led them to setting up a local fulfillment centre to serve Singaporean customers.
Time is prime.
Strike the iron while it's hot. Question is, how do you fight the rising competition and win over success for your cross-border business?
Deciding your fulfillment structure
Amateurs discuss tactics; professionals discuss logistics.
Now, there are a few things you must understand in cross-border shipping. This is where you decide how you want to fulfill your cross-border shipping. Before you cast the dice on your fulfillment in Singapore structure, there are elements to consider such as logistics expenditure, freight, storage, delivery speed and more. Each element incurs cost, which if goes unmonitored, can swiftly translate into overhead costs or metamorphose into a high expense-to-revenue ratio.
Let's take a look at several advantages and disadvantages of the two cross-border fulfillment structures and how they differ in supply-chain operations.
Structure 1:
Cross-border shipping
Cross-border shipping is the process where:
✓ Goods transported from country of origin to destination country
✓ No inventory stored in destination country
✓ Goods shipped upon sale basis
✓ Goods pass through customs, import duties, and other legalities
(getting a 3PL who cross-border fulfills will soak up all your heavy work)
✓ Shipping costs are incurred by sales
✓ Longer lead time for customers
✓ Lower recurring costs
Structure 2:
Local distribution model
Local distribution model is the approach where:
✓ Inventory is stored in destination country
✓ Owner sets up a warehouse in destination country
✓ Owner manages local inventory
✓ All-time storage costs
✓ Shorter lead time for customers
✓ Higher recurring costs
Comparing the two structures
If your concern is delivery time, most Singaporeans are happy with international orders considering their spending on foreign websites. If you are looking at cross-border shipping, you will need to obtain approvals from customs, agencies, and so on, but it will save you cost with just a warehouse in Malaysia.
If you are looking to establish your brand and presence in Singapore for the long term, then you will need to be closer to your customers and build customer relationships through better and faster shipping times. This can be achieved through the local distribution method. To achieve this, you will need to think of offices, licences, and warehousing to operate. Will your product demand be sufficient to meet those costs? Keep in mind, renting in Singapore costs a pretty penny due to its land scarcity.
Cross-border fulfillment partners have the expertise, connections, and infrastructure that you can benefit from if you are in the dark in decision-making. In the long run, it is ideal to consider partnering up with a seasoned 3PL cross-border fulfillment centre.
Time is money. – Benjamin Franklin
Keep up with us on social media: