5 Things to Nail When Expanding to Singapore
Congratulations, you have just covered the pros and cons of fulfillment in Singapore structures in Part 1. While you take time to ponder that decision, we will shed light on 6 key components you need to get right when cross-border shipping to Singapore.
Thousands of Malaysian merchants make the mistake of depending on their business nature to make cross-border fulfillment fall into place. You cannot do that, especially if you want to lead your local business into unforged territories. Merchants who expand overseas struggle keeping up with the evolutionary persona of foreign eCommerce and dawdle from logistical incompetency. Therefore, It's important to pay close attention to the expansion procedure and get your know-hows right on the get-go.
In this article, Part 2/3 of Expanding to Singapore:
1. Registering your products
2. Registering as an entity
3. Remittance service from Singapore to Malaysia
1. Registering your products
Firstly, to cross-border fulfill, get your products registered.
What do you sell? Depending on your product nature, you will need your exports registered and approved by relevant agencies in Singapore, such as the Health Sciences Authority, for health and beauty, and the Singapore Food Agency for food or beverages, to name a few. To simplify this complex procedure, this chart is a breakdown of the product registration process: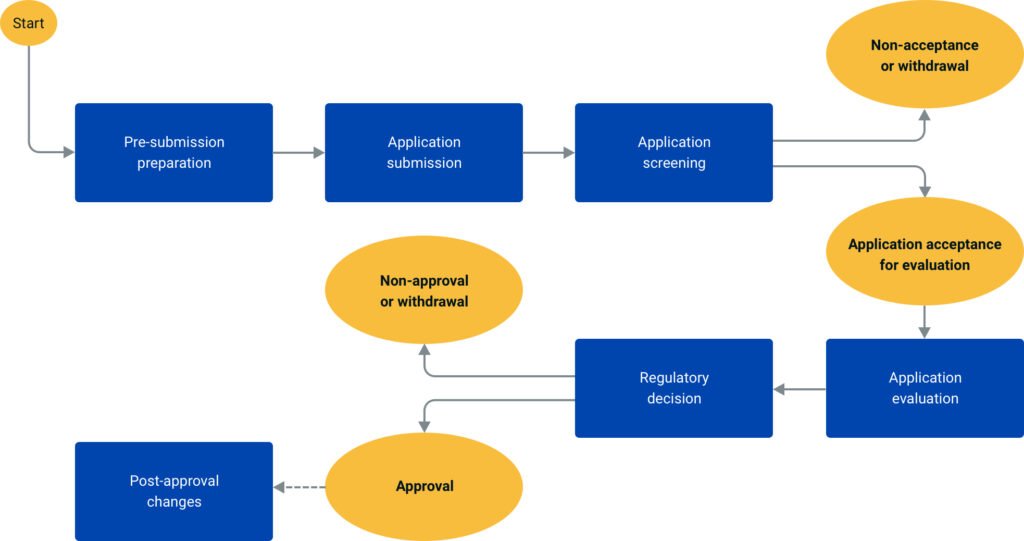 Find out what you need to prepare to appeal for approval. This information can be found on the agency's website. Then, prepare it and send it in for evaluation.
Take for example, a Malaysian businesswoman selling frozen cookie dough. She wants to register her products with the appropriate agency in Singapore. The relevant agency for her would be Singapore Food Agency (SFA). She goes onto the website and finds instructions for registration listed there. She discovers that generally all commercial food imports penetrating Singapore must originate from certified food establishments in Malaysia and that any food product entering Singapore must obtain approval from SFA. The rest of the steps are listed out there for her to complete her registration.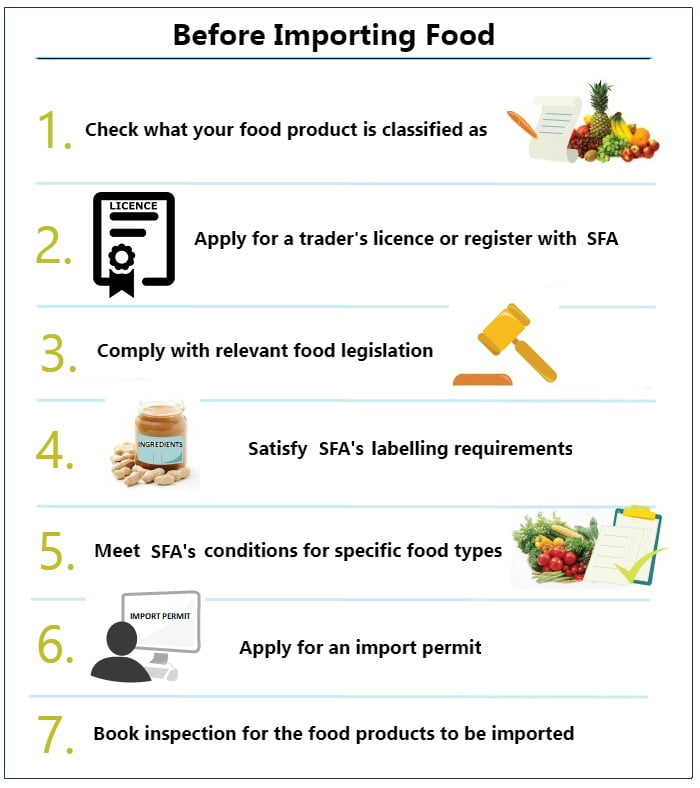 The chart above from SFA indicates the registration process for Malaysian food merchants intending to sell in Singapore. If you are the same, details to each of the 7 steps above can be found here. Otherwise, search up the agency that is relevant to you to learn what steps you need to take. Bear in mind, the agency may require more details from you and in turn lengthen the application process.
2. Registering as an entity
Another crucial step is to register as an entity in Singapore.
In Singapore, the Accounting & Corporate Regulatory Authority (ACRA) is the Company Registrar. The ACRA oversees all company registrations in Singapore.
To smoothen this process, consider hiring a registered filing agent to set it up for you. Some 3PLS with long-term experience in cross-border fulfillment have connections to local business registration providers which can help you diminish time and money spent registering as an entity. Otherwise, you will be mandated to hire a local director or to hire someone with a Permanent Resident.
There are THREE factors to deal with when registering as an entity in Singapore:
i) Deciding your business structure
Regarding your business structure in Singapore, discuss with your agent whether you should register as a Private Limited Company (Pte. Ltd.), Sole Proprietorship, or Limited Liability Partnership (LLP) to best maximise gains from your tax benefits. Below is a summary by SBS Consulting of the pros and cons of each business structure: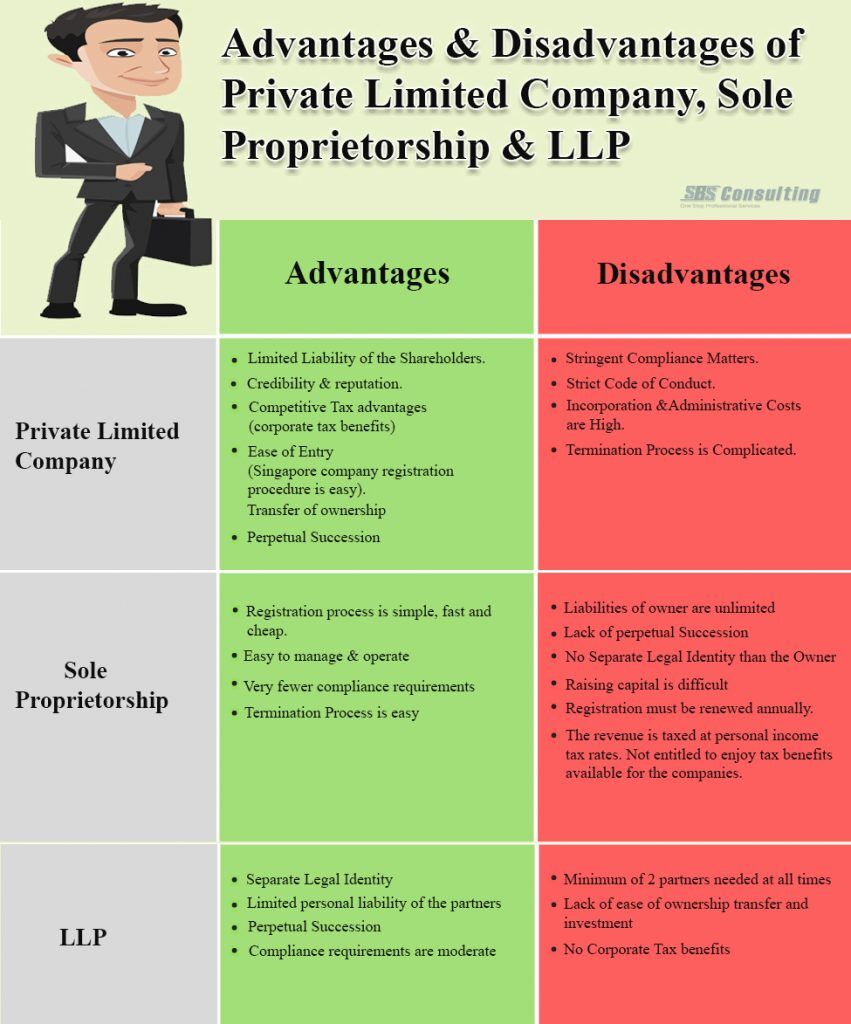 Your agent will most likely have the expertise to guide you into making a wise decision that best suits your mission.
ii) Fulfilling registration requirements
After deciding your business structure, it is time to prepare the information for the registration. This will include your company name, director, shareholders, local address, company secretary, initial paid-up capital details and more depending on what is required.
iii) Registering your business as a non-local in Singapore
Next, submit your application. Registering as a foreigner in Singapore includes getting your company name approved by ACRA. The less controversy your company name contains, such as copyright issues, usage of authority words like 'bank' or 'finance,' or vulgar words, the easier it is for you to obtain approval. You can register your name online via ACRA's portal or find more information regarding registering as an entity here.
Keep in mind, you may need to produce additional documents. Among the others, these documents necessitate details of your shareholders, board, Memorandum & Articles of Associations, and business activities. Once your application is approved, you will receive your Certificate of Incorporation. Post-acceptance, you may need to settle other legal compliances like licences and permits, GST registration and more depending on your business nature, which can be found here.
In some cases where merchants do not register as an entity in Singapore, they will need to locate an Importer of Record (IOR). An IOR is an organisation or a person in your destination country that will hold responsibility ensuring your goods are imported in adherence to local compliances. This person or organisation is tasked to file any legal documents, pay import taxes or duties, assist in paperwork, and handle other pressing issues required by the government. Of course, this is in the case whereby your business are not registered as an entity in Singapore.
3. Remittance service from Singapore to Malaysia
Finding an IOR is one thing to deal with if you do not register as an entity.
Additionally, you will need remittance service from Singapore to Malaysia. This is so you can find a way to transfer your money back from Singapore to your local land. Some of these remittance services offered in Singapore can be found here.
Keep up with us on social media: