3 Important Reasons to Know About Last Mile Delivery Process
Every step and process that takes place in a fulfillment is crucial and should be handled with utmost seriousness and care. However, the most important and critical part in this process is the last mile fulfillment. Last mile delivery refers to the last delivery process that can influence customers' satisfaction level, delivery cost & time, and ease of use in the supply chain management. In other words, it is the product delivery journey from a warehouse to customers' doorsteps.
Large Network For Last Mile Delivery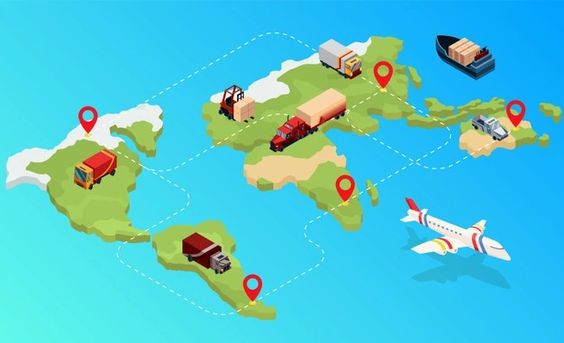 Our company's strength in last mile delivery lies in the deep partnership which we have built with our delivery partners. We ha ve partnership with many of the reputable key players such as PosLaju , Ninjavan, SF Express , FEDEX, etc. to provide the optimum service to our customers. Our system is integrated via API to the providers; thus, enabling us to provide real time delivery status data to cater better services to our customers.
SnT Global Logistics have their own fleets for transportation services which are designed for large inventories where in most cases, needed for B2B. Below are the few sizes and types of large capacity fleets for transportation services provided by our company.
1 tonne truck (chilled & ambient)
3 tonne truck (chilled & ambient)
5 tonne truck (chilled & ambient)
Note: Chilled & ambient applies to all sizes.
Last mile delivery service partners: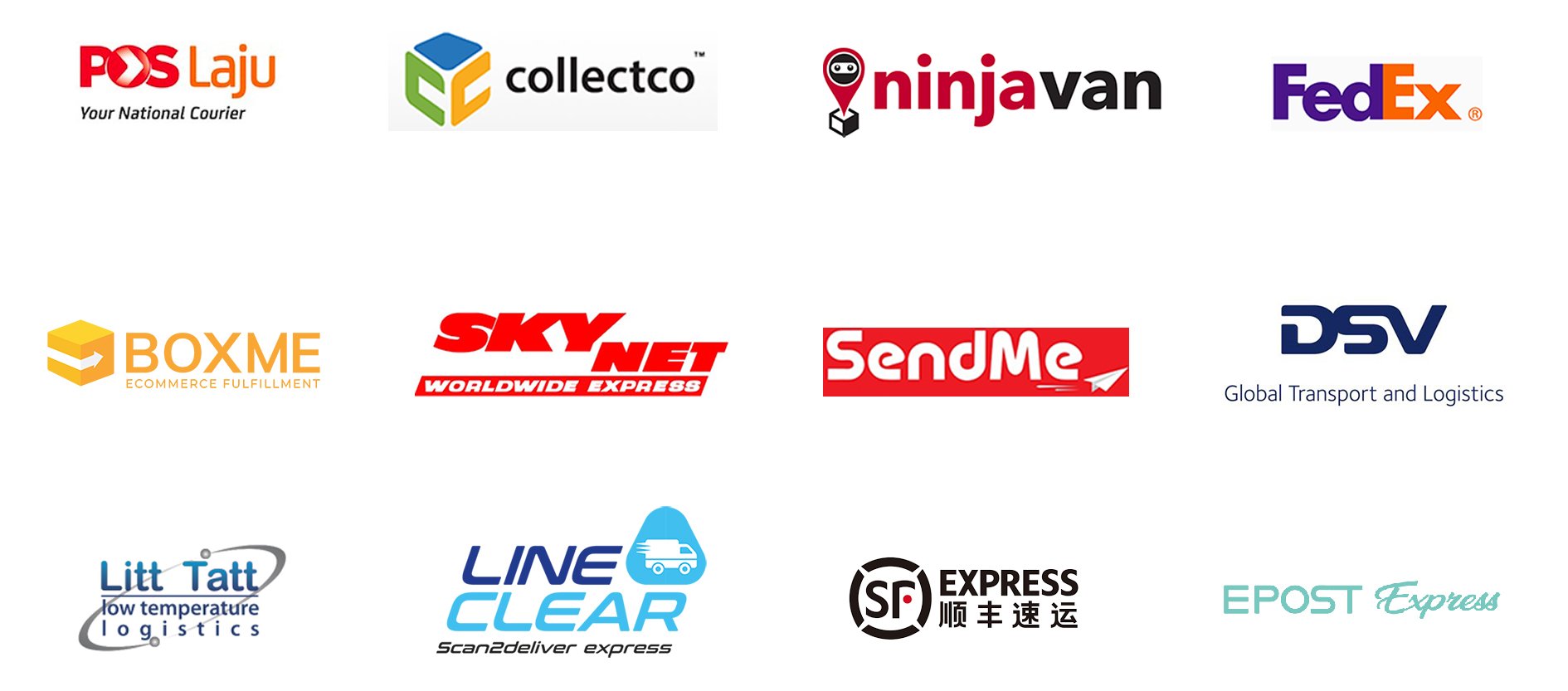 Contact us for last mile delivery service
1. Efficiency
Oftentimes, the process of handing over parcels to the customer involves a long wait. The parcel tracking portal would be refreshed with the tracking code by the highly anticipated customers, making the delivery time seem to be inefficient enough to them. It can seem that way because the shipment process involves multiple stops before reaching each customer.
For economic efficiency purposes, shipping companies will always load the maximum parcel to facilitate shipment along the journey. In rural areas, the delivery points between each drop could even be several miles apart. In order to shorten your parcel waiting time, it is always recommended to source for a reliable and reputable courier with an advanced system for delivery efficiency.
2. Cost
Last mile delivery comprises almost 53% of total delivery cost in supply chain management. With the huge potential growth of eCommerce in Malaysia, customers are very much accustomed to and prefer using "Free Delivery" to purchase items online. Furthermore, 60% of customers will abandon their online shopping cart when the shipping cost is too high according to a survey conducted by Baynard Institute in 2017. Refer to the data below.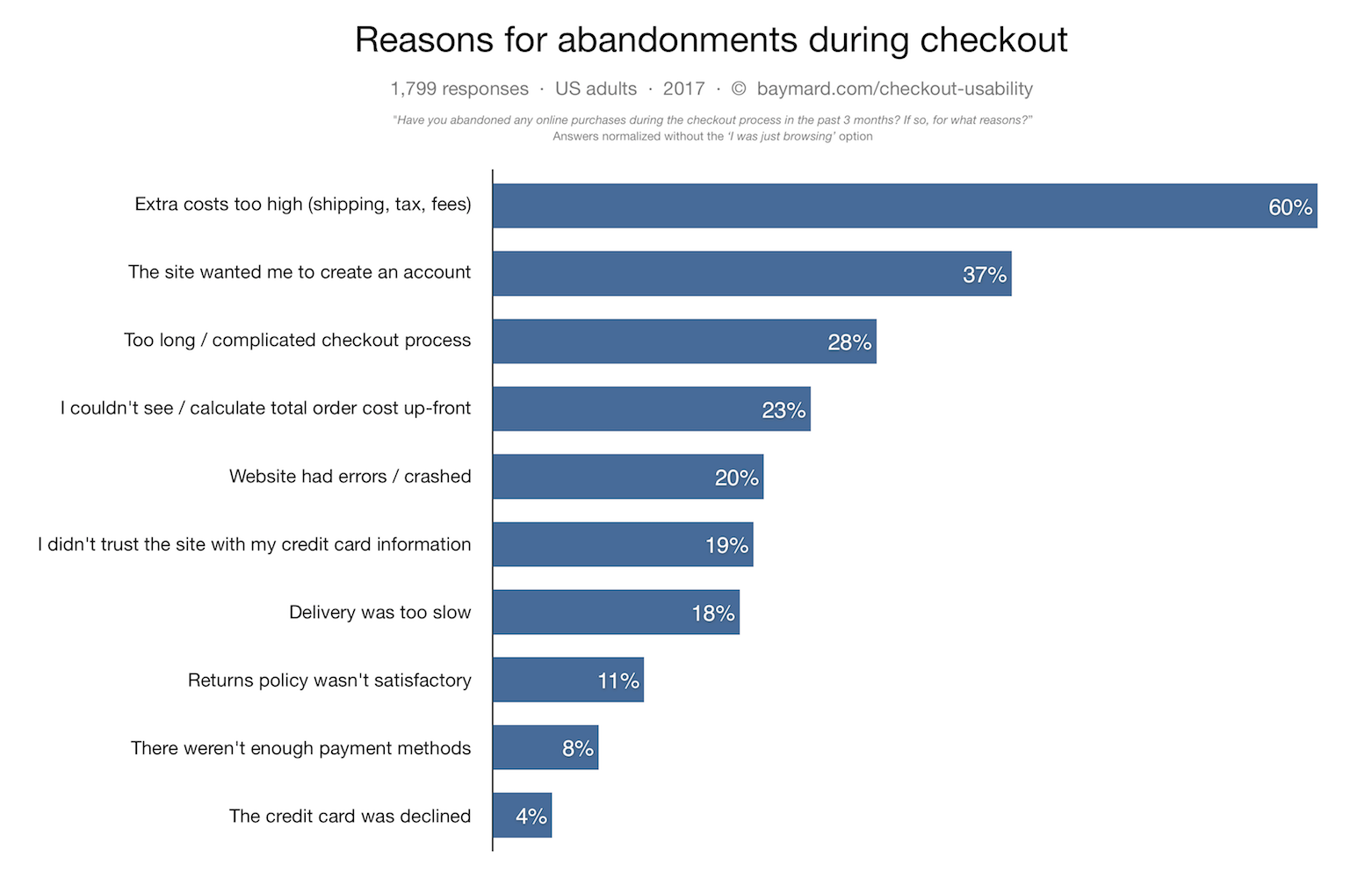 Based on the research above, it is possible that customers will turn to the other competitor' business that offers "free delivery" even though the items themselves cost more than the items from the previous online retail. This leaves retailers and logistics companies no choice but to absorb the cost for business in order to compete.
Therefore, cost control and minimization are two of the biggest challenges especially to last mile logistic companies. Strategies such as cost-sharing with the retailers, optimizing delivery points and routes, minimizing truck breakdown, and many more should be well calculated in order for the company to be able to sustain the business and to avoid the erosion of profit margin.
All the strategies applied will eventually benefit all parties involved, especially the customers in the long run.
3. Technology Investment to Improve Last Mile Delivery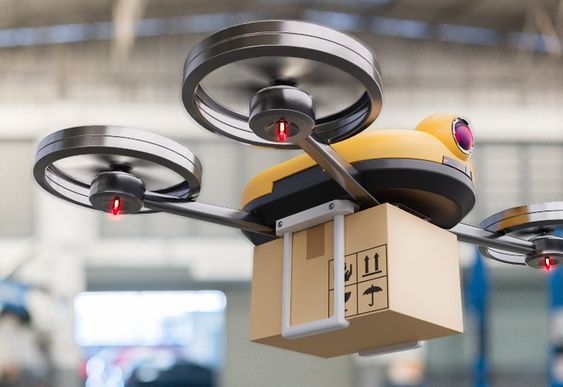 Technology advancement and innovation undeniably changed our life in all aspects, which includes the last mile fulfillment of a logistic company to customers as well. Technology such as SnT's E-TRAX is an effective tool to provide full visibility of delivery status; thus, resulting in better customer service and improved efficiencies in management of deliveries. Technologies such as GPS, mobile devices, scanners and routing software are deployed and integrated to eTRAX to provide up-to-date and real time data. Integration to service partners through API enables consignments and statuses to be tracked accurately and speedily.
Logistic companies with a higher investment capital into technology improvement should be the first choice for businesses and customers. As a business decision maker, it is always recommended to have an excellent grasp on the technology and solutions applied by the logistic partner.
The following pie chart by McKinsey & Company shows customers preferences for express delivery: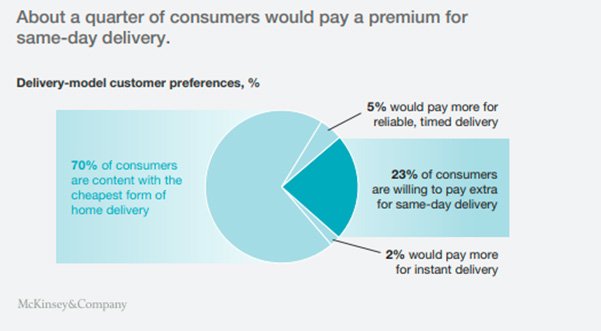 Based on the survey, millennials are willing to pay extra cost for a same-day delivery and with the current COVID-19 pandemic, last mile delivery will continue to grow in two digits annually.
However, from the pie chart above, 70% of customers are content with the current normal delivery time. Meanwhile, most of the cross-border eCommerce customers are expecting quicker delivery and 0 shipping fee. This has driven most of the cross-border eCommerce merchants to implement the crowdsource technology to connect with logistic companies in order to enhance the last mile logistics and customer fulfillment. In the near future, with the improved technology and automation enhancement, it's no surprise that we might be able to witness robots, drones or self-driving vehicles instead of a living human-being courier doing drop-offs for local deliveries.
Contact Us and Get a Quote Now
References:-