Omnichannel retailing, also known as omnichannel retail strategy is a proven strategy that works perfectly and efficiently in the supply chain industry. It is commonly used by large scale logistics companies like SnT Global. With our omnichannel fulfillment model, customers can enjoy end-to-end, and a simple one-stop service solution. Besides that, we provide complete supply chain solutions from fulfillment to last mile delivery for both B2B and B2C.
SnT Global in Omnichannel Retail Strategy
Handles 4 million SKUs in total
Process over 30,000 orders daily (up to 70,000 – 80,000 during sales campaigns)
On-time inbound and outbound processes which meet 99.8% of eCommerce marketplaces
Enables single inventory storage to cater for both B2C and B2B fulfillment
Scalable processes and systems to cater for spikes in eCommerce campaigns such as 11/11 and 12/12
Specializes in all the popular categories of eCommerce merchandise including apparels, beauty and cosmetics, consumer lifestyle retail, personal care, electronics and ICT products
A study of 46,000 shoppers shows that omnichannel retailing works. (Harvard Business Review, 2017) Before going into the benefits of omnichannel retailing, here's a quick cover on what it is.
What is Omni
In this era, retailers are gradually integrating their physical stores, and online channels into a flawless world of shopping, a notion often referred to as omnichannel approach.
The definition of the word "omni" is all; of all things, which perfectly defines omnichannel; an approach that gives us as the customer an equal experience, and a seamless switching from one channel to another, which differs from the multichannel approach. In order for this to work, omnichannel logistics would be here to respond to the omnichannel approach needs.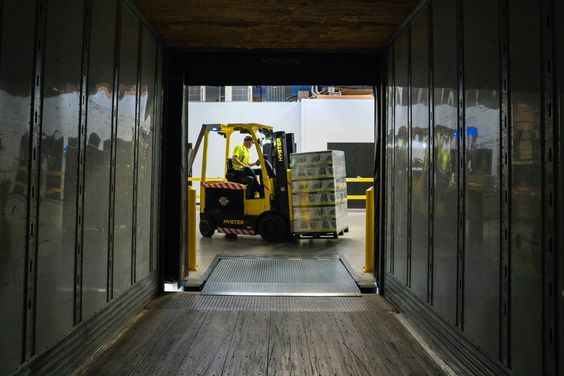 Logistics is the "backbone" for omnichannel retailing, and it is centered on how businesses adapt to evolving consumer journeys to determine the success of the omnichannel approach. The approach for synchronizing distribution functions, warehouse and logistics is called omnichannel logistic. They must seek to personalize their engagement with consumers, and diverge from channel-based structures and networks.
On the side note, the method for fulfilling customer orders that have come from a variety of sources and a strategy that takes advantage of those multiple channels is called omnichannel fulfillment. To simplify, omnichannel logistic acts as an "anchor" for consumers, and brands.
Before we get deeper into omnichannel logistic, below is a quick elaboration of what is channel, and the differences between omnichannel, and multichannel approach.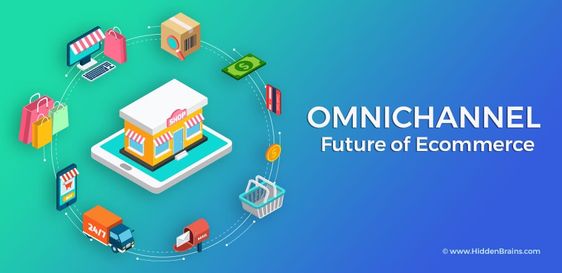 What is a Channel?
A channel is the medium of which you and your company communicate through such as a website, social media platforms, in store, and a billboard. As for customer contact, it could be live chat, phone calls, video calls or email.
What are the differences between the Multichannel and Omnichannel approach?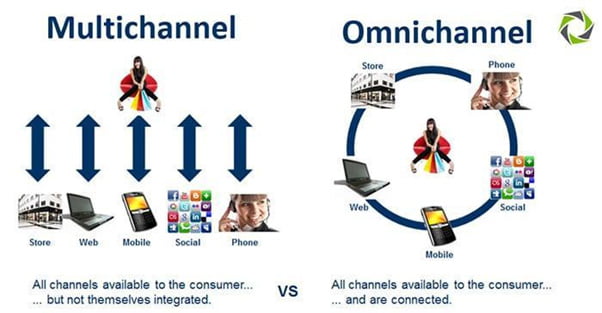 (Paccard, 2017)
When a company uses multiple channels to spread a message about their brand, without these channels interacting to one another, and are separate, then this would be a multichannel approach.
On the other hand, the omnichannel approach is about combining channels to create a smooth customer experience, with every channel interacting with each other, so a customer can effortlessly switch between channels, and receive the same brand experience.
In a simple conclusion, a multichannel approach mainly focuses on customer engagement, whereas omni channel focuses on customer experience. (Talkative, 2019) Now let's get back to omnichannel logistics.
What does it provide?
The logistics business predominantly associates with huge brands such as Lazada, Shopee, NIKE, Zalora, and other well-known ecommerce companies in Malaysia.
Omnichannel logistics would provide warehouse storage, cross-border shipping, and courier services. For instance, they will manage the logistics, and will transfer the stocks in their provided warehouse storage to each of NIKE's outlets across the country according to order arrangement by NIKE HQ, whenever it needs to be done.
As for the cross-border shipping service, they will be in charge of the order fulfillment by shipping out customer's orders to different countries by using air and sea transportations, with no inventory being stored in the destination country.
Lastly, the courier service which they provide will be utilized whenever a customer places an order to purchase on Lazada, Shopee, or Zalora to name a few. They will ship out and deliver the item to the customer accordingly, as their logistic system has already interacted with these associated ecommerce brands' systems beforehand.
One-Stop Omnichannel Solution
Our company – SnT Global Logistics owns a highly systematic networking and collaboration with local as well as oversea partners in order to utilize omnichannel strategy in the matter of productivity optimization.
Local last mile delivery partners – Ensures B2C fulfillment to always be on top of our clients' satisfaction for every single delivery.
Overseas partners "BOXME" – Ensures the quality of B2B fulfillment across South East Asia and Europe countries, exceeding our clients' expectations.
Our omnichannel fulfillment model plays a prominent role to improve user's experience for both our clients and their audiences. Therefore, there will be a continuous improvement and adaptability in our operation process, technology, and many more aspects in our business direction all the time. Besides that, our remarkable milestones & achievements have proven the quality of our services. Not to mention, another thing which has shaped who we are in the market today is winning multiple awards which includes:
Multi Super Corridor Status (MSC)
MIDA Pioneer Status
Deloitte's Top 500 Fastest Growing ICT and Service Companies in Asia Pacific
Awarded Grant for Asian E-Fulfillment Hub Set Up
PIKOM CompuTimes IT Awards Winner
Awarded Best CEO under MRCA
References:-
Harvard Business Review. A Study of 46,000 Shoppers Shows That Omnichannel Retailing Works. https://hbr.org/2017/01/a-study-of-46000-shoppers-shows-that-omnichannel-retailing-works
Keep up with us on social media: