Are you an online merchant? Then you probably already have an order fulfillment process. At first, it may be bits and pieces collated to make it work. You may be monitoring accounts across multiple sales channels like Shopee, Lazada, and other shopping carts to fulfill orders. This is not the most efficient process, but it works.
An order fulfillment process transpires in one or more distribution centres. Ideally, it encompasses inventory management, supply chain management, order processing, quality control and support for customers to report problems or make exchanges.
Over time, as you grow your SKUs and volume, manage multiple accounts in marketplaces, or even develop your brand.com, order fulfillment doubles in complexity. Without proper SOPs established, a brand will fail to deliver consistency to different customers, resulting in unsatisfied customers and thus stunted growth. In this article, we will share with you the 5 steps of order fulfillment so you can understand what it takes to develop an order fulfillment service that works.
5 Steps in Order Fulfillment Process
1. Receiving and Inbound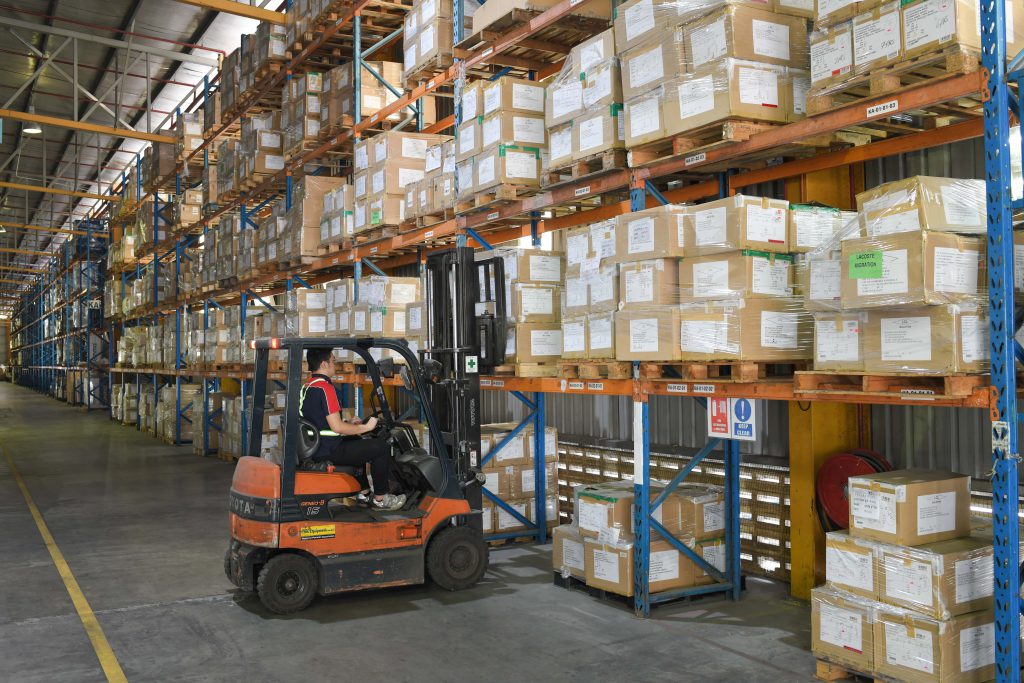 Firstly, receiving refers to the acceptance and storage of incoming goods at the fulfillment centre. During inbound, the logistics provider inspects the stock to ensure stock counts are accurate and tally with the order sheet. Subsequently, pre-inspection is conducted to check the condition of the goods, identify any damaged items, and send a report to the sender if necessary.
The challenge of inbound is sorting out the goods according to SKU or type and putting them away to the appropriate location. All locations must be labelled uniquely in order for easy picking in the future. If possible, try ensuring that each location is allocated to only 1 SKU. This will help to ensure that there is zero error in picking.
Location planning helps to ensure that picking and packing can be more efficient and accurate. For example, all fast moving SKUs should be located closer to packing stations to reduce traveling time. These improvements can be determined through careful observation of the physical environment and data analysis from warehouse management systems.
2. Storage of Inventory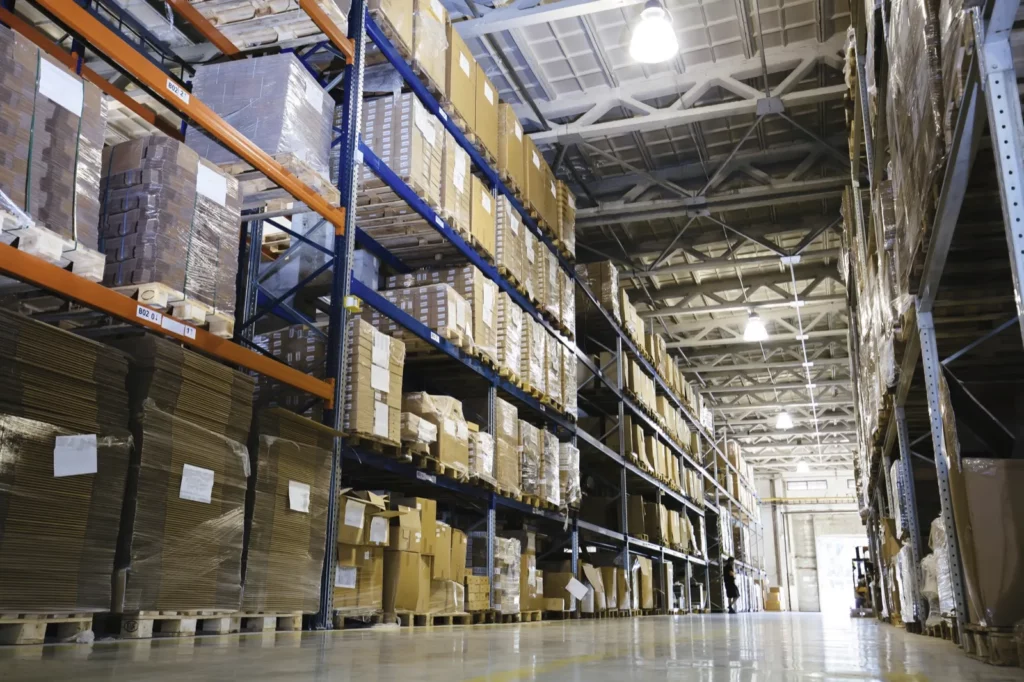 Following that, inventory is sorted and scanned by stock keeping units (SKU) based on location, the number of sales and total volume of orders. Fragile and temperature-sensitive items are stored separately under special conditions. At SnT Global Logistics, we incorporate a proprietary algorithm to determine how SKUs should be stored. Once sorting and scanning are complete, warehouse operators store the inventory in bins or shelves by SKU to easily organise and categorise them. As a result, this improves picking efficiency while minimising waste and cost.
Storage areas must be equipped with 24/7 security and CCTVs covering all angles to ensure integrity of inventory levels. Furthermore, all inventory inbound or outbound must be recorded in some form in the system or manually for easy reconciliation.
Adopt best practices to ensure that there are no discrepancies in inventory levels to prevent over or underselling. A periodic cycle count is a simple practice that warehouse executives can adopt to improve inventory accuracies.
3. Picking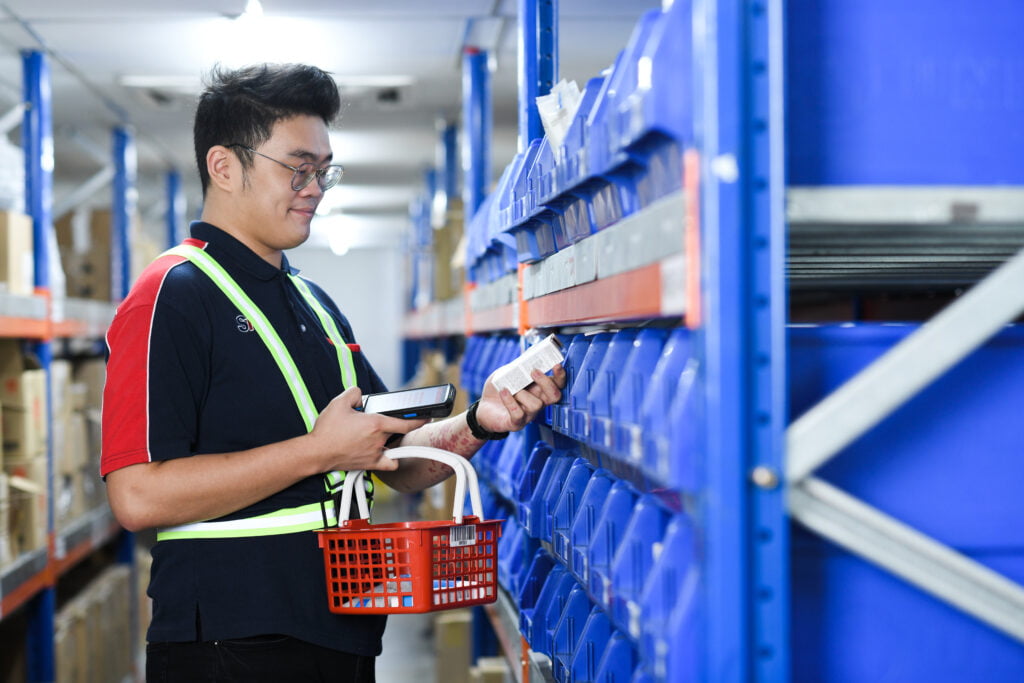 Next, picking happens when an end consumer places an order. Whether that order flows in through Shopee, Lazada, Shopify, Zalora or another platform, it syncs automatically with our order management system. Once the merchant confirms the order, we begin the picking process. Warehouse operators pick your products off the shelves or bins and place them into order baskets. These order baskets are specially tagged and barcoded for proper, systemised tracking. 
Order picking is where most of the fulfilment error occurs. As humans are used to perform the picking, there is a tendency of human error occuring. Deploy a system to help reduce human dependency. The more scanning and checking employed, the more accurate the picking.
At SnT Global Logistics, we developed an in-house warehouse management system that centralises the  entire eCommerce flow into a single omnichannel portal with real-time updates and reports. This convenience is accompanied by our SLAs as we optimise every touchpoint in our logistics chain to deliver on our promise.
2022 marks 17+ years SnT Global Logistics has been assisting top businesses from diverse industries in B2B and B2C fulfillment.
4. Packing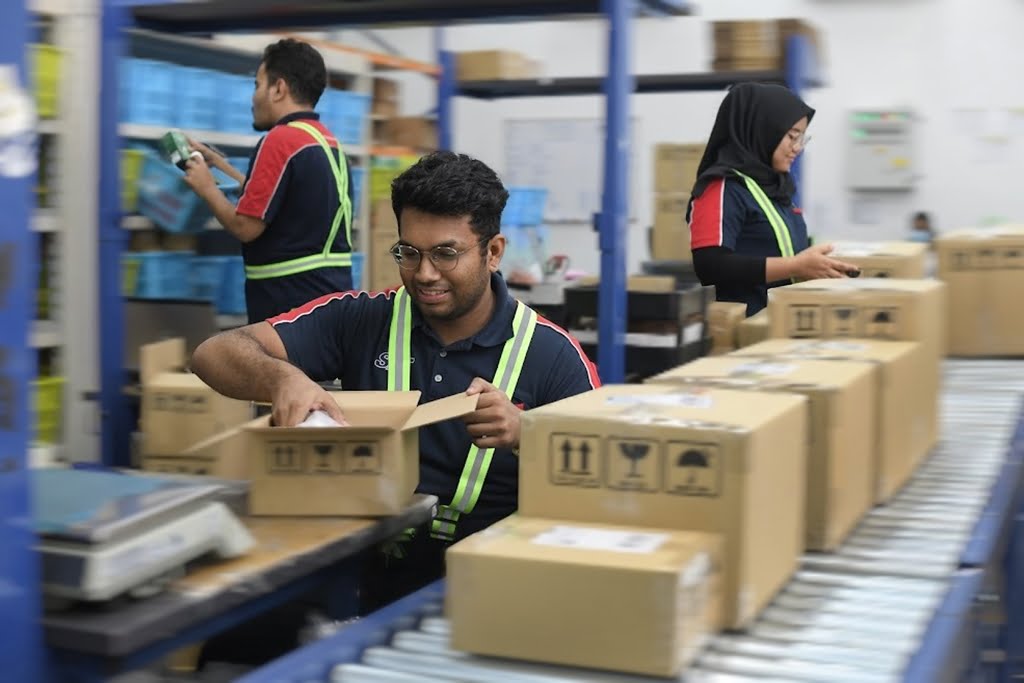 At this point, the products are picked. Hence, it's time to pack. Warehouse operators wrap the goods in protective materials like poly bags, boxes, bubble mailers, packing tape, air fills or bubble wraps. This ensures the items remain secure during transit to the shipping station. Most importantly, we understand a well-thought-out unboxing is key to better customer experience. Therefore, SnT Global Logistics offers flexibility in tailoring packaging for your brand needs.
Unboxing videos are all the rage right now on TikTok, YouTube Shorts, Instagram, Facebook, and Snapchat. Consequently, the benchmark you should set for yourself is this: would you be proud if your packaging goes viral now? Whether your answer is 'yes' or 'no,' our state-of-the-art eFulfillment system can support you in areas of design, sourcing and operations.
5. Shipping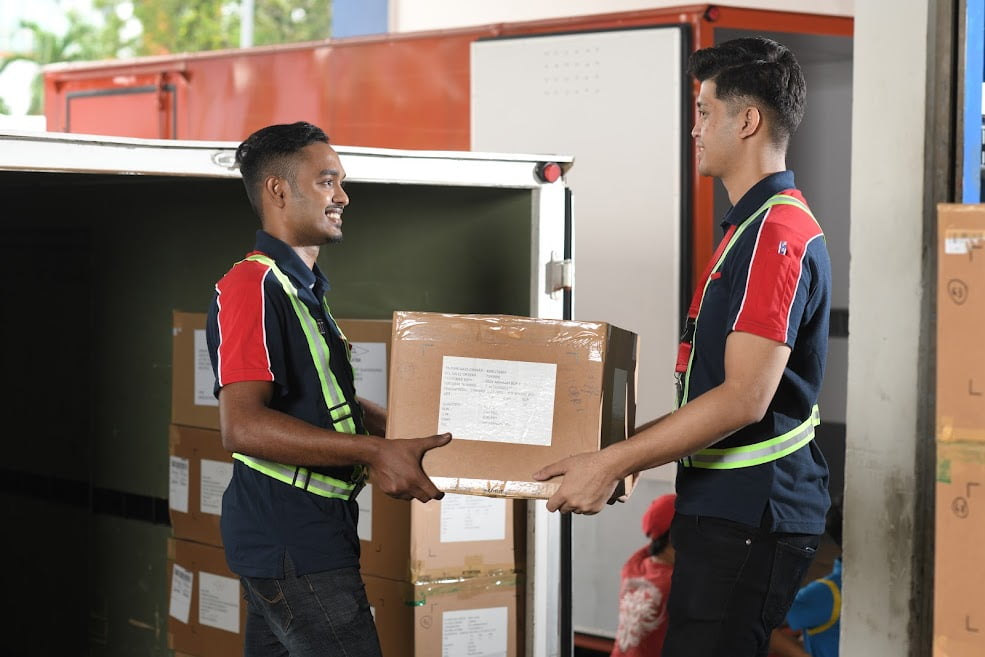 Finally, your orders are packed. Warehouse operators move them to a staging area for weighing and shipment preparing. Then, the orders are handed over to shipping couriers for last-mile delivery. At SnT Global Logistics, we assign couriers according to their strengths. Whether it be shipping to rural or urban locations, economic or express options, we build a solution that accommodates your needs. SnT Global Logistics has direct connection to courier operations and customer service teams to provide firsthand information to resolve issues. More importantly, we observe SOPs in case issues arise during shipment.
Summary
The order fulfillment process depends on your organisation's strategy and complexity of product mix. The higher the number of SKUs, the more complex the packing instructions, the higher the number of orders, contribute to the complexity of the order fulfillment process.
Fret not, it needn't be complicated with the right partner. If logistics is not your core business activity, then finding an expert to help you with logistics is the better idea. An expert will help to sort out your order fulfillment process for future growth.
Undeniably, partnering with the right order fulfillment centre is like having four hands. You would gain a dedicated account manager, connectivity with our team, services, access to multiple warehouses, packaging abilities and more.
Above all, order fulfillment should be tailored to an amazing customer experience. Instead of worrying about logistics, partner with a seasoned 3PL like SnT Global Logistics for a hassle-free, seamless omnichannel experience. Reclaim your time and scale your business to greater heights.
Click here to view SnT Global Logistics solutions.
References:-
Keep up with us on social media: