Pick And Pack Services: Definition & Benefits
One of the most crucial parts in eCommerce fulfillment is the pick and pack services. Due to this fact, there has since been a number of companies in Malaysia that provide pick and pack fulfillment services for cross-border businesses and eCommerce sellers alike.
Picking and packing are an essential aspect in warehousing and fulfillment services. A well designed pick and pack process flow allows a brand to sell large number of orders online. Standard marketplace SLAs for order fulfillment by Shopee and Lazada are usually 48 hours so that's where SnT comes in to ensure that there won't be a breach of marketplace SLAs and our clients can focus more on growing their businesses.
What is Pick and Pack Service?
It is easy to understand the definitions of the pick and pack services because they do exactly those; pick and pack items. The process of selecting the correct item and in right quantities from warehouse storage is called picking. Meanwhile, the process of placing products in suitable packaging materials, then labelled, documented is called packing.
A savvy fulfilment provider company will have a warehouse management system that assists in ensuring that picking and packing are done in the most efficient manner. Furthermore, the fulfilment partner will have extensive experience and possess committed staff who are actively working to lower client expenses.

Service providers usually charge a pick and pack fee for pick order processing and packaging materials. These charges vary according to quantity, weight and item type. Furthermore, packaging material cost will depend on any special handling or materials required for safe and smooth delivery.
Pick and pack operations are mostly carried out by warehouse operations teams and oftentimes, automated machines or tools (usually for transporting or packaging) are commonly used in order to aid the efficiency of this process. The task of picking the items is made easier as our pickers are equipped with a scanner. After the ordered items are picked and scanned carefully and accordingly by our pickers, they will be sent to the QC (Quality Control) table and we will run a round of QC for the picked items before packing them.
Besides pick and pack services, at SnT Global Logistics, we provide value added services for businesses and e-commerce sellers that use our cross border and/or local logistics service:
Packaging, design consultancy, procurement and assembly for products.
Act as primary packager and/or co-manufacturer.
Kitting and bundling services.
Express and economical order fulfilment service.
We even guarantee that package prerequisites are tended to quickly, adequately and in cost-efficient manner in light of rapid change in the commerce and logistics industry. Depending on particular item requirements, SnT Global Logistics plans and delivers custom packaging options such as:
Banding
Applying instructional or branded stickers and labels.
Nature friendly packaging
Optimized and sustainable packaging
Re-work of packaging
What are the Benefits of Outsourcing Pick and Pack Services?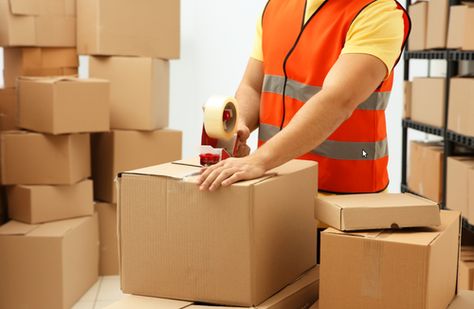 a) Able to Increase Customers' Level of Satisfaction
Orders that are picked and packed accurately and fast will bring satisfaction to the buyer. Customers will always appreciate receiving an intact parcel of their ordered items in the fastest and most economical way possible.
With packaging that is customised and aligned with the brand, the customer can also enjoy the unboxing experience. This helps to retain the experience that the customer gets from offline retail shopping.
b) Greater Efficiency
Order fulfilment is streamlined with better, faster, and proven processes. This helps to reduce cost for the client and the fulfilment provider. Orders can be shipped and delivered to customers on time and in good condition.
c) Better Cost-effectiveness
The procedures of picking and packing in order fulfillment are optimized to handle orders of any size. Moreover, with a proper warehouse management system in place, human labor can be reduced which leads to greater savings for e-commerce sellers, savings that can be ultimately passed to the consumer or greater profits for the business.
d) Free Up your Time so that you can Focus on Growing the Business
Most importantly, engaging pick and pack services with a fulfillment partner will free up your time so that your company can stay lean and focus on growing the business. As an entrepreneur, you want to focus on growing your brand through sales and marketing, instead of worrying about non-core activities like logistics.
References:-