E-Fulfillment and Why You Need It Outsourced?
eFulfillment derives from the term e-commerce fulfillment which includes technology and processes to ensure an online order is delivered to the hands of the customer on time and according to their requested specifications.
An eFulfillment provider is responsible for managing everything from processing online orders to last delivery services. As both B2B and B2C fulfillment cater to different needs and managing techniques, they are fundamentally different. Sourcing for the right provider like SnT can easily save you at least 40% of the operating cost.
Why You Need an E-Fulfillment Service Provider
Handling inventory management with your own management team, also known as "self-fulfillment" in order to save more money on order fulfillment costs is possible and feasible when the market demand and order volumes are low.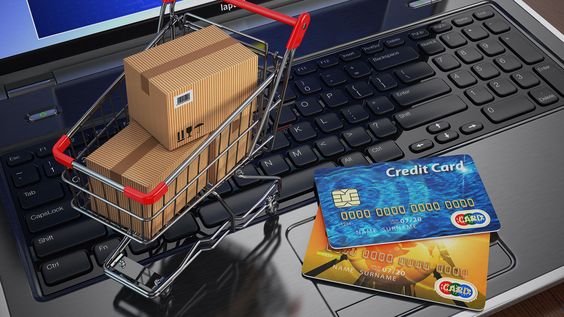 However, as market demand outgrows your capacity to handle the order fulfillment, possible issues may arise. Without expertise, processes and a strong technology in place, it could give a negative impact to the business. Here are some of the issues that you may be familiar with:
The manpower shortage on handling order fulfillment tasks could result in

penalties from marketplace or unhappy customers.

The risk of consuming too much time and resources on fulfillment that can cause you to overlook the importance of business growth, the focus on strategic initiatives to increase revenues and brand marketing activities.
Huge costs in running a centralized and computerized warehouse on your own in order to allow your business to have the benefit of economic scale, system, technology and experience are always the top priority in warehousing management.
And the list goes on. But fret not, here is where an efulfillment provider can help you solve these issues and ultimately help you scale your business seamlessly.
Benefits of Outsourcing eFulfillment
1. Reduces Fixed Cost
E-commerce demand follows seasonality. In certain months, order volumes could be high, whereas during low periods, volumes could be low. If you have your own warehouse and manpower, fixed costs do not change.
One of the main benefits of outsourcing is fixed cost savings. Outsourcing will lower fixed cost of operation and labour, and reduce the overhead costs. You will just need to pay as you go.
2. Access to Skilled Expertise
By allowing the experts to handle the order fulfillment, your business will be able to continue focusing on producing high quality products for your customers and keep your core mission on track.
Besides that, you will gain a partner, a chief logistics officer (CLO), who is in it for your success, executing fulfillment strategies aligned with company direction.
3. Gains Competitive Advantage
By partnering with 3PL, not only will your in-house productivity be increased intelligently, but your business will provide the best service to your customers and this can lead to loyalty to your brand.
4. Less Burden on Risk Management
Outsourcing fulfillment will allow you to share your associated risks with your 3PL partner, thus less pressure on handling them. The experts will be able to cover your less competent employees from making mistakes as well as reducing the risks of mismanagement.
Understanding 3PL Is A Must For Outsourcing
"3PL" stands for third-party logistics. It is a fulfillment service provider that manages all aspects of online order fulfillment for anyone that is in need of. 3PL services include storing, pick & pack, shipment and tracking until it reaches the destination. Besides that, there are 3PL service providers that include return management for clients as well. The diagram below shows how the 3PL works.
As your business logistics partner, 3PL company is responsible for customer experience and satisfaction. Therefore, by selecting the right 3PL company, consistent and continuous care and security will be provided all the time in order to minimize any possible trouble from happening.
Find Out How We Enable Omnichannel Fulfillment
4 Aspects to Look Into Getting The Right 3PL Service Provider
Cost: Whether it is affordable to your company? Are they providing the services you need? To what extent is their price transparency? There are different logistics companies charging differently such as by per item,

percentage of sales, or by activity.

What is the right pricing strategy for your business that allows you to scale?

Peak volume handling: If there is any seasonal or peak period in your business, one should ask your service provider on how they handle it for you. Making sure their capacity and accuracy in fulfilling orders is too important. For instance, sales campaigns organized by Lazada, Shopee, Zalora and other e-commerce giants would generate more than thousand orders per day. According to Shopee, 200 million items were sold on 11.11.2020 which means there are more than million fulfillments to be completed.
Technology: As eCommerce growth is always unpredictably fast, this demands your business to be technologically advanced as well. Let's imagine if your 3PL service provider used an outdated technology, there would be higher chances of synchronization and integration failure among all the channels. These would cause issues like the loss of tracking, mishandling of orders and more.
A warehouse visit: By subscribing to 3PL services, inquiring via email or phone call is just not enough. It is advised to do a warehouse visit and evaluate yourself whether the warehouse meets your business needs. Furthermore, do not forget to raise more questions about maintenance, labor force and many more before you make decisions.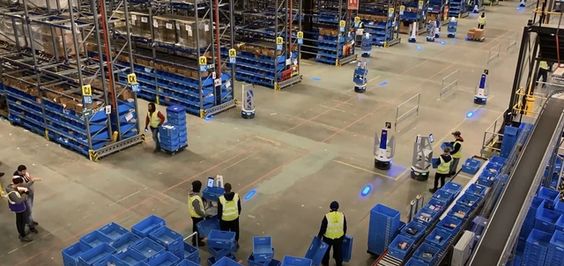 Lastly, we hope that our post on selecting the right order fulfillment provider can help you to be prepared in searching for the right partner. Turn order fulfillment from a cost center to a strategic advantage. Scale your business without worrying about operations and logistics. If you have made up your mind to outsource your efulfillment process, consider SnT Global Logistics. At SnT, we have more than 15 years experience in order fulfillment. Our technology is developed in house, giving us the flexibility to build solutions around your needs. Have a chat with our experts to get a quote.
References:-
Keep up with us on social media: