SnT Global Logistics: Top Logistics Company In Malaysia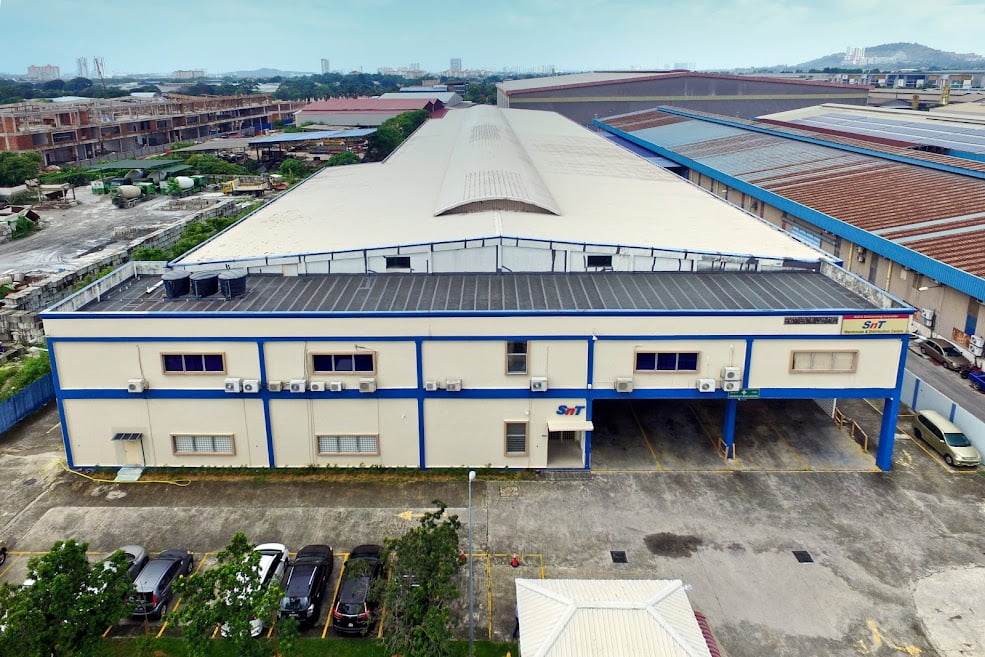 Looking for a top logistics company in Malaysia for your e-commerce business? It is important to select the right top logistics company in Malaysia to handle and manage your business growth. A high-quality service provider will influence a company's relationship with its customers, in this case, your ecommerce business.
Now that you know one of the things you need to boost your ecommerce business, partnering with the best courier service provider in Malaysia, let's take a look at how an efficient logistics management can benefit your business.
The Benefits of Using A Top Logistics Provider For Your Business
Increasing demand for online deliveries, shorter delivery cycles, rising competition, falling margins, and assuring customer service are some of the primary forces propelling businesses across industries to improve logistics management efficiency. However, if the search for efficient logistics management is not fueled by current technologies or digital tools, the possibilities of failure multiply exponentially.
1. Enhances customer experience
Logistics management aids in the provision of timely and high-quality service. A management plan might always strive to enhance transportation procedures and prevent any disruptions, as late delivery can result in a dissatisfied consumer. An efficient and smooth freight management can enhance the customer experience. Improved customer experience can lead to a stronger brand or company reputation, which can lead to increased sales. As a result, well-managed logistics leads to a great overall customer experience.
2. Reduces operational costs
When there is a high degree of transparency and visibility in operations, logistics works well. An effective logistics management plan may examine historical data and optimize routes to boost efficiency. Also, by optimising asset use, it can increase corporate productivity and minimise operational costs.
3. Gives rise to profitability
Logistics management enables businesses to have a clear picture of their operations, and eliminate the need for surplus inventory. This helps to raise the order fulfillment rate, which boosts the company's profitability. Companies can reduce operational expenses and assure coordinated supply chain management by utilising route optimization systems, implementing cutting-edge technology advancements, and enhancing fleet capacity utilisation.
4. Increases productivity and efficiency in delivery
Logistics is concerned with streamlining operations and increasing efficiency while maintaining profit margins. By eliminating resource waste, delivery productivity is increased without sacrificing on timely delivery of goods. Logistics management can fulfil quality standards and decrease failures, flaws, and deviations to maintain delivery productivity.
5. Smarter route planning
Goods must be delivered efficiently and effortlessly while conforming to road safety regulations and meeting deadlines. Smart route planning facilitates the selection of the best routes, aids in the avoidance of traffic congestion, makes it simple to monitor the status of drivers and vehicles, reduces empty miles, and ensures that goods arrive to clients intact and on schedule. A good fulfillment rate and client satisfaction are ensured by smart route planning.
In this article, you would not have to look further for the ways to boost your business, for the top logistics company in Malaysia, SnT Global Logistics, will help ease that matter for you!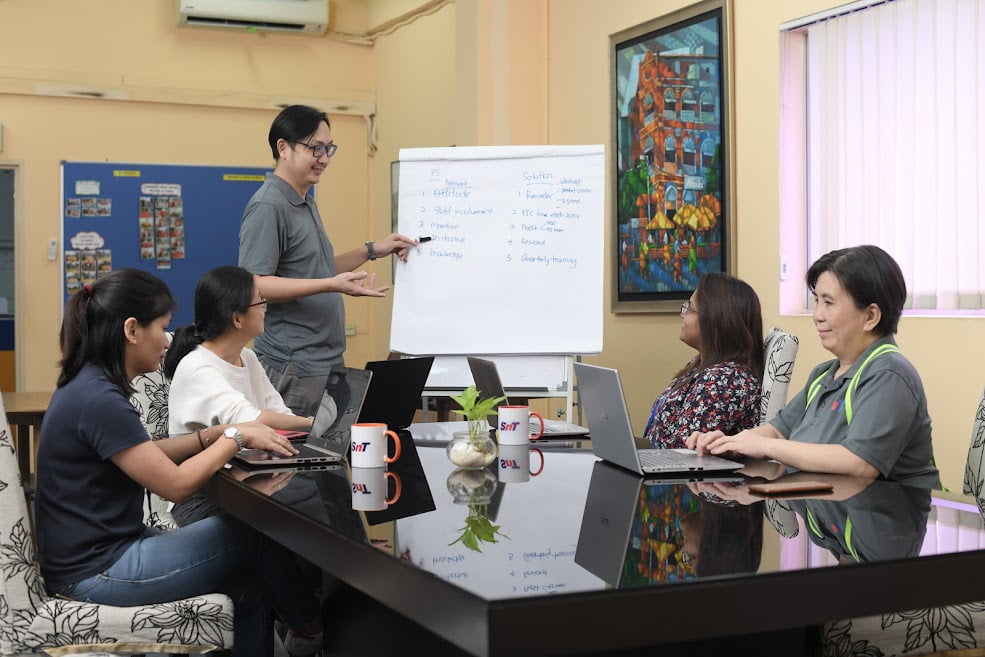 Choose SnT Global Logistics
SNT Global Logistics provides best-in-class Omnichannel Order Fulfillment Service in Southeast Asia, to both online and offline retailers. Our fulfillment services are propelled by cutting-edge technology to keep up with the demands of the New Retail revolution. We provide fully integrated logistics services such as Storage and warehousing, Order Fulfillment, cross-border management, multi-channel integration, and customer service.
SNT Global Logistics, which received MIDA's pioneer designation, serves both B2B and B2C customers in fast moving consumer goods (FMCG), retail, eCommerce, consumer electronics, fashion, cosmetics, and skincare. SNT Global, which has 8 warehouses in Malaysia and Singapore, has been rapidly expanding and expects to expand even further in the future.
Here's what SnT Global has to offer:
– Easily Accessible Storage Space
Our warehouses and distribution locations are all equipped with 24-hour security guards, security personnels, CCTV, and an alarm system.
SnT Global implements all of our cutting-edge eFulfillment across all of our warehouses. Furthermore, all of SnT's racks are tagged with location ID, which allows SnT to find inventory easily. The system contains space-saving concepts and labour-saving improvements that are tailored to the diverse needs and expectations of retailers.
With fluctuating ecommerce demand, you only pay for the storage that you use during the month. This allows you to reduce fixed costs and save during low season months.
– Pick and Pack Service
Picking and packing are crucial parts of warehouse and fulfillment services. A well-designed pick and pack process flow enables a brand to sell a huge number of orders online without worrying about logistics. Standard marketplace SLAs for order fulfillment by Shopee and Lazada are typically 48 hours, which is where SnT comes in to ensure that marketplace SLAs are not violated and our clients can focus on developing their businesses.
– Last Mile Delivery Management Service
SnT Global Logistics provides B2C and B2B deliveries. The solid collaboration that we have created with our delivery partners is our company's strength in last mile delivery. To provide the best service to our clients, we have partnered with several respected companies such as PosLaju, J&T, Ninjavan, SF Express, FEDEX, CollectCo, and others. Our system is connected to the providers via API, allowing us to feedback real-time delivery status information to better serve our customers. Not to mention, SnT Global Logistics has transportation fleets of its own that are built for bulky shipments and, in most situations, are required for B2B transactions, such as delivery by cartons and bulk shipment.
– Multi-channel Integration
Our omnichannel fulfillment services go beyond product delivery and warehousing-related services. Whether you are selling online in major marketplaces, popular ecommerce engines, live stream, or offline, we have the technology to sync all channels into a single dashboard. All orders will automatically flow into the system through simple integration. You can now monitor inventory and order and delivery statuses through SnT's dashboard.
We have the technology to improve supply chain services by linking performance metrics to strategic business objectives and customers' satisfaction. Reduced inventory, lower transportation costs, tighter delivery dates, and less damage to products moved will benefit our clients, resulting in increased business value and greater shareholder value. SnT Global Logistics also possesses over 1,000 collection / drop off centres across MY / SG providing in-store pickups and easy returns through a close partnership with CollectCo.
This was made possible by our award-winning Hosted e-Logistics Platform (HeLPTM), which acts as a technology enabler to assist you achieve a new level of supply chain efficiency by seamlessly integrating warehousing and delivery services into your existing business operations.
Contact us for a free consultation/quote. Let this top logistics company in Malaysia serve your business today!
References
acmelogistics. (n.d.). 5 TIPS ON HOW TO CHOOSE THE RIGHT COURIER SERVICE. Retrieved from acmelogistics: https://acmelogistics.com/5-tips-on-how-to-choose-the-right-courier-service/
soakcheng. (2017). 5 Consideration For Choosing the RIGHT COURIER For Your Business. Retrieved from easyparcel: https://easyparcel.com/blog/sg/5-consideration-for-choosing-the-right-courier-for-your-business/
Keep up with us on social media: